THE HEAD EXAMINED with Catherine Kehoe
Register your interest in courses like this.
This course has finished but put your name down to be notified about more courses like this.
About The Course
June 18th – 22nd 2018 | 10am – 4pm | Oils | Intermediate – Advanced 
This workshop takes a reductive approach to painting the head, experimenting with how little information is necessary. We will investigate whether translating the head into simple, accurate shapes of colour and value can create a truer likeness than detailed description can. Universal proportions of the head will be covered. Light and the way it affects perception of structure will be emphasised, as well as finding specific and surprising colour. We will work from the model. Self-portraits and a study of historical and contemporary portraiture will be included. Some painting experience required; oil paint is the preferred medium. 
Pay full amount or deposit.
Balance due no later than 8 weeks prior to the start of the course, see Terms and Conditions for full details
About The Venue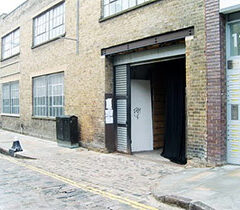 Tracey Emin's old studio is home to our courses at The Rag Factory. The Sewing Room owes it's name from two parts of the building's history, the first as a ladies' coat factory, the second as the sewing room of one of the most famous Young British Artists. This spacious studio has wooden floors throughout, white walls and windows down two sides of the room, with good  north light, it's a light airy space that still keeps human proportions.
Price:
£

600.00
Date: 18th June 2018