Portrait Painting with Alex Fowler NEAC
Register your interest in courses like this.
This course has finished but put your name down to be notified about more courses like this.
About The Course
December 1st | Friday Workshop | Oils | 9am – 3pm 
This one day workshop will look at the fundamentals of building a well observed portrait painting in oils. Particular focus will be on how to paint what we see, with attention paid to drawing, colour harmony, and composition.
Alex Fowler was elected a member of the New English Art Club in 2004. His work has been exhibited at the Royal Society of Portrait Painters. He has been exhibiting his work regularly since 2002. For a number of years he has taught Painting and Life Drawing with the New English Art Club Drawing School and has run his own painting class working from the model. He is a painter of portraits, landscapes and still life.
Pay full amount or deposit.
Balance due no later than six weeks before the course date, see Terms and Conditions for full details.
About The Venue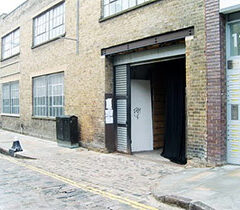 Tracey Emin's old studio is home to our courses at The Rag Factory. The Sewing Room owes it's name from two parts of the building's history, the first as a ladies' coat factory, the second as the sewing room of one of the most famous Young British Artists. This spacious studio has wooden floors throughout, white walls and windows down two sides of the room, with good  north light, it's a light airy space that still keeps human proportions.
Price:
£

95.00
Date: 01st December 2017