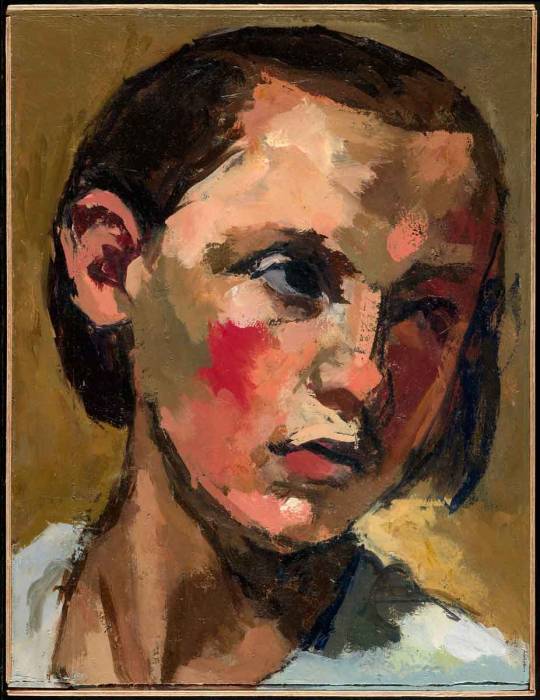 Painting The Head with Robert Dukes
Register your interest in courses like this.
This course has finished but put your name down to be notified about more courses like this.
About The Course
10am – 4pm | Oils | October 7th & 8th
This course will be a fantastic opportunity to gain knowledge from a highly regarded and incredibly talented practicing artist. Robert Dukes was trained at The Slade and is a master of colour.
Students will be encouraged to draw with pencil for the first 45 minutes to "get their eye in" and as a way of deciding on the composition of their painting. The rest of the two days will be spent working on a painting of the model's head. Students will be asked to consider how the head relates to its surroundings. Individual tuition will be given with an emphasis on colour mixing and understanding tonal relationships.
The course will take place in the well equipped studio at our London HQ Trinity Buoy Wharf, students will enjoy lots of natural light and views of the Thames.
Balance due no later than six weeks before the course starts. See Terms and Conditions for full details
About The Venue
'Great tutors, friendly hosts and fab locations, and everytime I go I meet a bunch of lovely new friends. I cannot recommend The New School of Art enough. Keep up the great work and Thank you.' – Abigail 2017
Our London HQ at Trinity Buoy Wharf is the School's permanent home, forming part of the creative quarter of London's Docklands. The small but perfectly formed first floor studio overlooks the Thames and across to the Millennium Dome, with far reaching views and surrounded by a lively creative community.
With plenty of natural light our well equipped studio is a wonderful place to paint in and with lots of outside space this location works well for plein air painting also.
Price:
£

275.00
Date: 07th October 2017